Hi world,
I'm in mental hospital for the third (or fourth) time in my life. What am I doing at home, you ask? I'm on discharge*.
So I've decided to post my fave Lily Cole pictures.
Lily Cole channelling the dandy/fop look-- love it!


This is the first Lily Cole picture that I ever remember seeing. When I discovered her, I thought that she almost always looked sublime. She had the exact type of face that I worshipped-- big wide-set eyes, small upturned nose, small mouth, tiny pointy chin, delicate slim jaw and fat baby cheeks. She was naturally ginger (I always passionately loved red hair-- I just find it so beautiful!), had pale skin (which I also loved), perfect legs, a flat stomach and the world's cutest bum.


This ad shows off Lily's sexy body to perfection. Even her feet look gorgeous-- and I consider feet the most disgusting part of the human body!




Lily is Venus, the goddes of love!



I saw this ad in a mag while in hospital, and loved it so much that it inspired a very good drawing!

Just mad about the way she looks here.


Who's a little cute elfin baby?

I wanna sleep with Lily in this picture! Her body just looks perfect.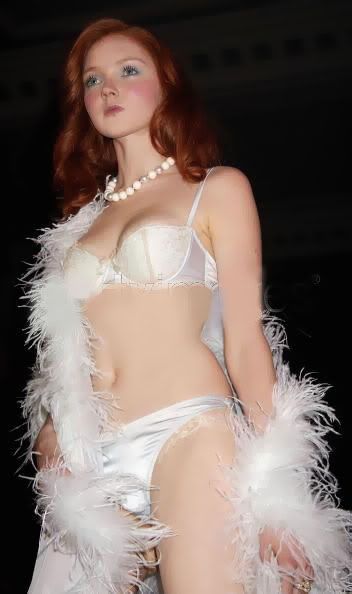 Sooo pretty!
Lily channels Orlando. OMFG. *squeeee*




Lily looks like a mermaid in this picture. Or a fairy. Or Vita Sackville-West. I'm not sure. But it's probs the most beautiful picture of her I've ever seen.




And last of all, Lily modelling for my favouritest label, Viktor & Rolf. Notice my beloved Tori Amos singing away in the background.